Free Ruched Pencil Skirt Sewing Pattern
We <3 our customers and so we're giving away a FREE ruched pencil skirt pattern to everyone! This super soft, stretchy, easy to sew and super flattering skirt is available in a midi length and an above-the-knee length, is easy for beginners to sew and super chic!
To get it:
Add the product to your cart
Go to checkout
Enter in the code: FreebieSkirt
Checkout as usual to get the digital download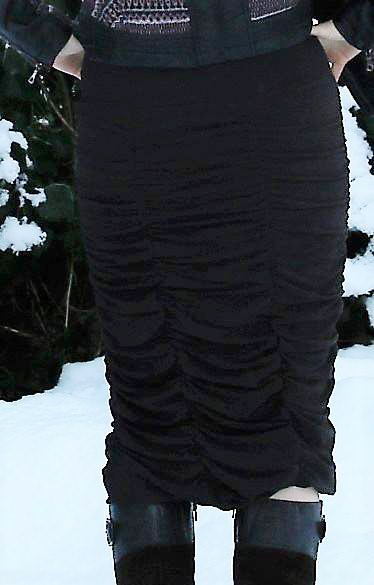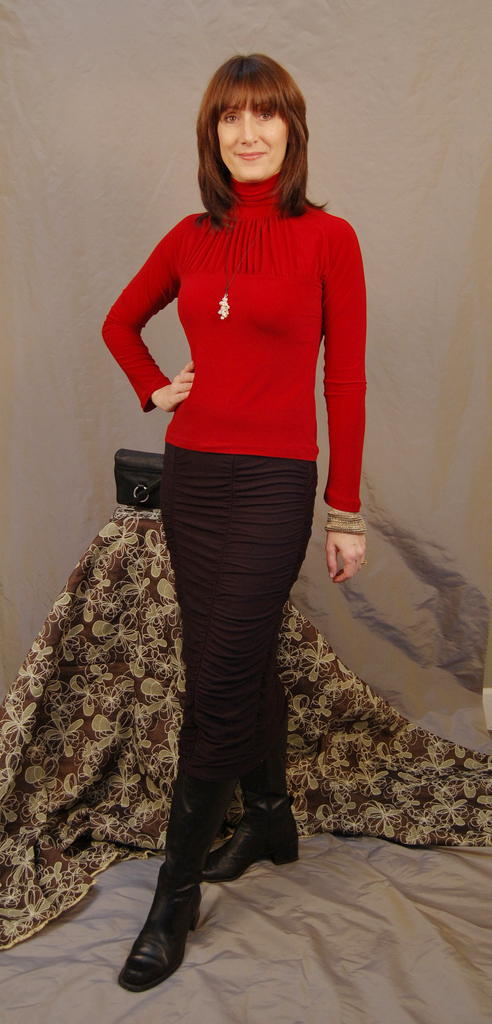 This crazy-fast and fun to sew ruched knit pencil skirt is soft, stretchy and a step up from your
ordinary Pencil Skirt. The skirt has six ruched panels that shirr the skirt from top to bottom, and is double-lined for a smooth inside with no hem finishes. The skirt has a stretch fabric "yoga" waistband.
When choosing your size: Go smaller! This skirt is meant to be snug fitting with negative ease (meaning the skirt is smaller on the hanger than it is on you) - the ruching is meant to stretch between pan the tighter the better. The ruching should be stretched between panels with lots of negative ease as far down the skirt as possible (if you have thinner lower thighs/calves it may not stretch as much between the panels as you go down the skirt) and then that ruching can be used to gather up areas we want to disguise - oradd extra folds to accentuate the positive.

This fun skirt looks fabulous with a raglan tee and a puffy vest with flat Chelsea booties or dress it up for work with heels and a jacket. It's date-night-worthy with a fun graphic tee and your favorite leather jacket. The ruching and stretch waistband made in soft rayon/lycra jersey means you can go ahead and have that slice of pie! This skirt is divine in soft, stretchy fabrics like rayon/lycra jersey, or haatchi knit solids or rayon/lycra or poly/lycra print jersey.
It's available in sizes 4-22, hips 33" - 50" and as you can see, it looks amazing on everyone we put it on!
Click on the carousel to see the images. The first set is Renee (winter photos) and the second set is Ann (fall photos), last is Kay, our studio model.
We love to say that Christine Jonson Patterns are sewing patterns for clothes that hug you back! Consider this one a hug from us!