Perfect Pant Ready to Wear Collection
Introducing The Perfect Pant
Ready-to-Wear Collection
Christine Jonson Patterns started out of ready to wear. Christine, as a young designer, opened a boutique in Michigan and began selling her comfortable, superbly designed knit clothing to rave reviews. Her products are still manufactured by professional seamstresses in Detroit, Michigan. The Perfect Pant Ready to Wear and Ready to Love collection is a return to our roots of designing exceptional clothing, independently produced in Detroit, using top quality fabrics, exquisite design and construction. Our sewing pattern customers RAVE about the Perfect Pants, how easy they are to sew, how they fit the FIRST time they sew them. Not everyone sews. But now everyone can have the Perfect Pants.
Oh yeah; they're made of some of the most comfortable, stretchy fabric you'll ever find.
You'll love the way they make you look!
Perfect Pant Collection comes in classic wide leg, flare leg and skinny leg.
Whether you're looking for a classic wide leg to wear to work or to the beach, a skinny leg to pair with a Moto jacket for a modern suit or wear under a tee and boots with a cosy sweater, or a flare leg that looks amazing with an off-the-shoulder sweater or slim tunic, the Perfect Pant Collection Ready to Wear fits your lifestyle. The pants are available in a heavyweight, drapey textured Ponte knit that defies wrinkles, packs like a dream and skims the body gracefully.
Perfect Pant Classic Wide Leg
Your favorite dress pants. But way better.
Perfect Pant Classic Wide Leg
These gorgeous pants are your new go-to favorite. From a fitted folded waistband that hugs you to deep inset front pockets and sleek seams front and back, these pants are fitted through waist and hip and sweep down to a graceful leg that is flattering. The Four-way ponte knit stretch fabric offers a substantial weight and drape for flattering wrinkle-free wear. The pants hug your waist and hips, and do amazing things to your derriere! With a suit jacket, or with a slouchy sweater or tee, you'll look polished and feel comfortable.
[Add product link here]
Perfect Pant Skinny
The Skinny hugs your waist with its foldable, scrunchable waistband, fits at hip and thigh and tapers to a comfortable, sleek skinny leg style. These are way more comfortable than your skinny jeans, and they're suitable for work, besides. The Skinny slides under a sweater or into your favorite tall boots like leggings, only much more polished.
[Add product link here]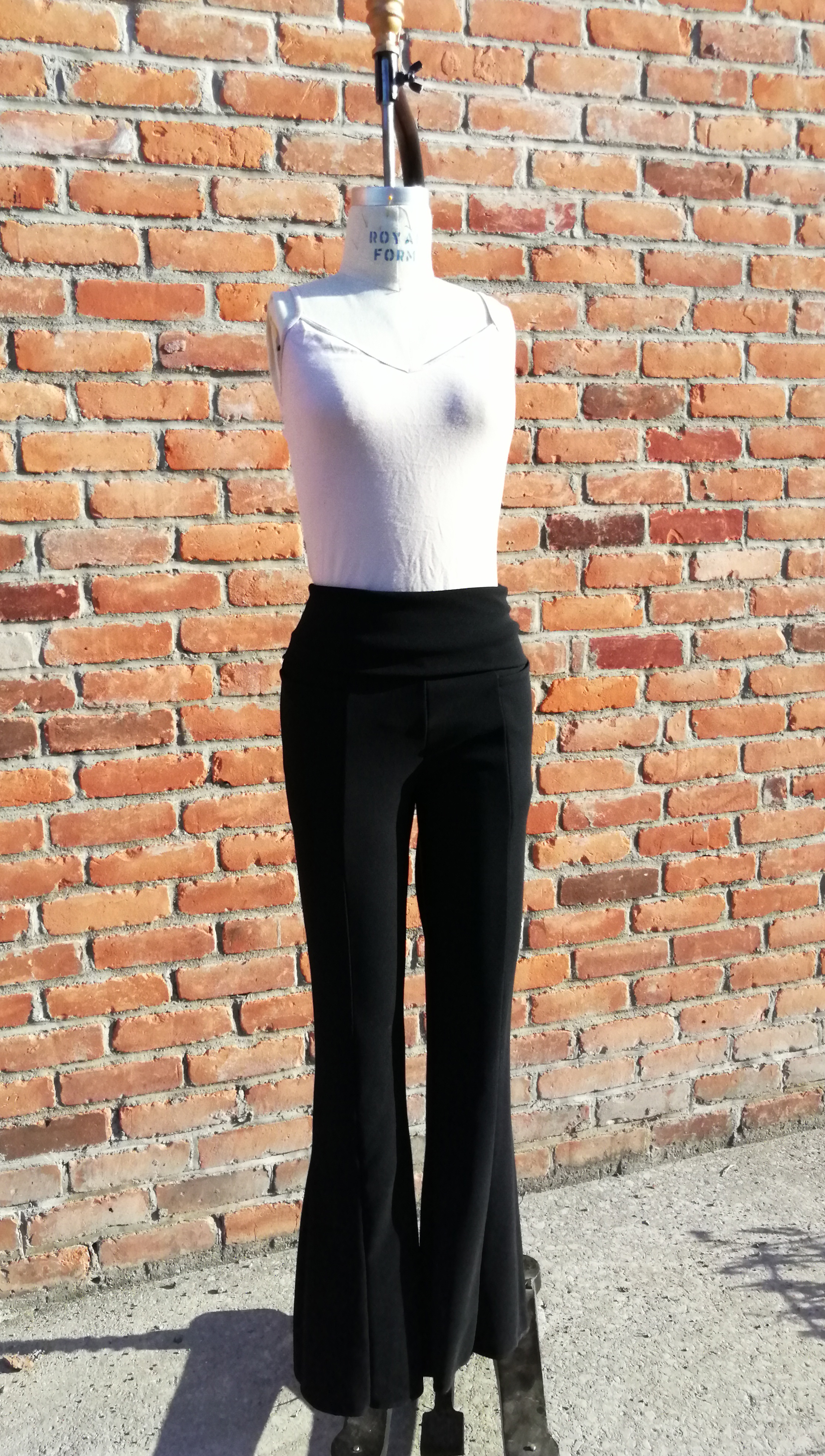 Your most flattering boot cut flare
Perfect Pant Flare
If you love a flare or boot-cut style, the Perfect Pant Flare is for you. Fitted through hip and thigh, and flaring gently below the knee, the Perfect Pant Flare is a master at making everything in your wardrobe it's favorite match. Whether you might want to wear an oversized top or a skinny one, the Flare loves both without overwhelming you.
[Add product link here]