Sewing Patterns
Sewing patterns for women designed for stretch knit and woven fabrics with Lycra™. Wrap dress sewing patterns, knit jacket sewing patterns, blazer sewing patterns, body shaper sewing patterns. Christine Jonson designs dress sewing patterns, tee shirt sewing patterns, skirt sewing patterns, pants sewing patterns, knit pants sewing patterns, jacket sewing patterns, blazer sewing patterns, coat sewing patterns, shirt sewing patterns, women's sewing patterns, free sewing patterns, moto jacket sewing patterns, all designed with stretch woven and knit fabrics with Lycra.
Wrap Dress 526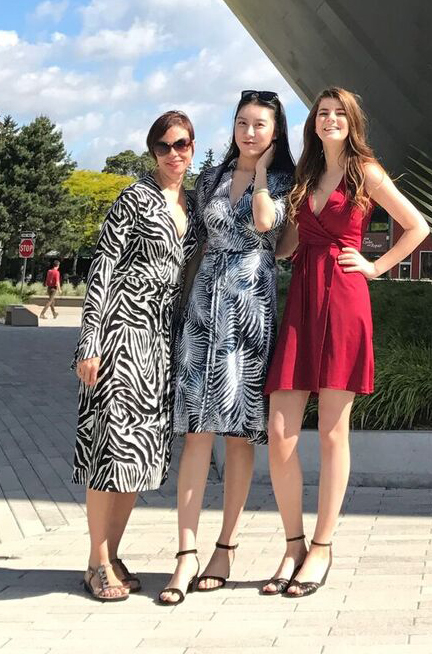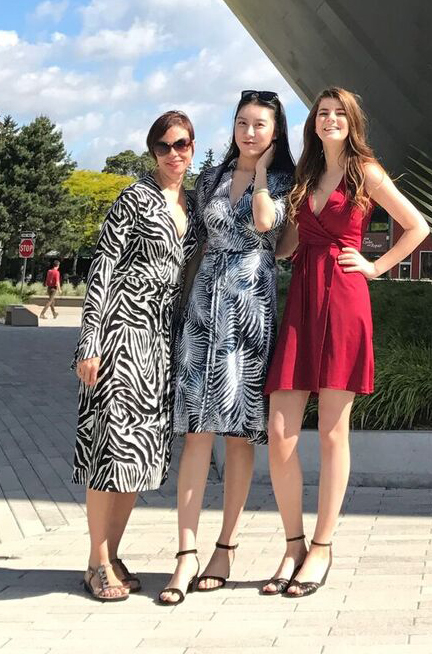 Wrap Dress 526
Wrap Dress: Self-lined bodice and side ties, cuffed sleeves and a graceful flared skirt.
This pattern takes us back and moves us forward at the same time. Diane von Furstenburg did it first with her wrap dress, which sold 5 million dresses. What an inspiration! My version of the wrap dress offers the same flattering lines, great fit and simple construction. Offering both a sleeveless and long sleeve version with a great flounce cuff.
The genius of this wrap dress is in the double-lined bodice. The double-lining eliminates the need for any hemming or facing on the wrap front, and also allows for a clean-finished sleeveless version as well. The bodice is sewn to the skirt panel for a clean inside finish, too. This makes for foolproof sewing of an often-tricky wrap neckline. Plus, our blog contains a "Raise the Wrap" instruction that shows you how to add more coverage across the bust with an easy pattern alteration.
Suggested Fabrics: Rayon/LYCRA® jersey blends, mattejersey. Knits with "snappy recovery"and drape are best. Knits with at least 50% stretch will fit best at bustline.
Share your makes with us by using the hashtags #wrapdress and #christinejonsonpatterns.
If you like this pattern, you might like these: